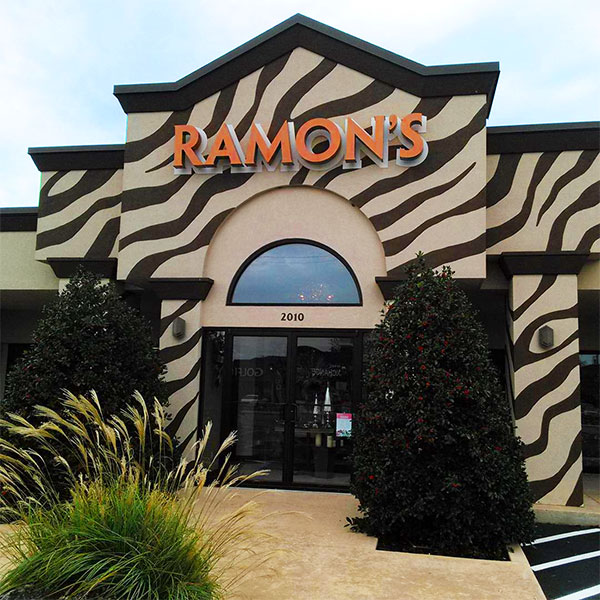 Since 1959, Flowers by Ramon has been the recommend name for flowers. We have been providing classy and upscale flowers, gifts and home decor and are Lawton's oldest and most trusted flower shop. Whether it is weddings, parties, special events or just because. Our team here at Flowers by Ramon has the experience and expertise to create every style of flower arrangement from traditional to exotic and high style.
Our greenhouse will exceed your expectations with a full selection of tropical and blooming plants. Our large showroom features many varieties of beautiful gifts and custom floral designs. Gifts can be purchased for all ages from newborn to the elderly.
Delivering flowers and gifts all across the community!
Lawton and Rural Areas, 73501, 73502, 73505, 73506, 73507
Fort Sill 73503
Cache 73527
Chattanooga 73528
Faxon 73540
Geronimo 73543
Indiahoma 73552
Medicine Park 73557
Meers 73558


We deliver fresh flowers, plants, and gifts to the following Lawton and Fort Sill Hospitals.
Hospitals

Comanche County Memorial Hospital
3401 W Gore Blvd, Lawton, OK 73505

580/355-8620

Lawton Indian Hospital
1515 NE Lawrie Tatum Rd, Lawton, OK 73507

580/353-0350

Reynolds Army Community Hospital
4700 Hartell Blvd, Ft Sill, OK 73503

580/458-2800

Southwestern Medical Center
5602 SW Lee Blvd, Lawton, OK 73505

580/531-4700
We deliver sympathy flowers and funeral arrangements to the following Lawton area funeral homes.
Funeral Homes

Becker-Rabon Funeral Home
1502 NW Ft Sill Blvd, Lawton, OK 73507

580/353-3030

Comanche Nation Funeral Home
2701 SW J Ave, Lawton, OK 73505

580/351-0045

Howard Harris Funeral Services
1005 SW C Ave, Lawton, OK 73501

580/353-8838

Lawton Ritter Gray Funeral Home
632 SW C Ave, Lawton, OK 73501

580/353-2940

Whinery Huddleston Funeral Service
6210 NW Cache Rd, Lawton, OK 73505

580/536-0211